Gates County Schools continues to benefit from their partnership with alumni who are giving back. On Monday, March 4, 2019, the importance of school and community partnerships was showcased at the Gates County Board of Education meeting. Mr. Benjamin Saunders, Jr., Mr. Brian Rountree and Mr. Sherley Jones, Jr. of Gates County Community Partnership, a 501(c)(3) tax exempt public charity, gave a presentation highlighting the value of school-community partnerships as a bridge to the gaps in funding for educational technologies and resources which enhance the core curriculum.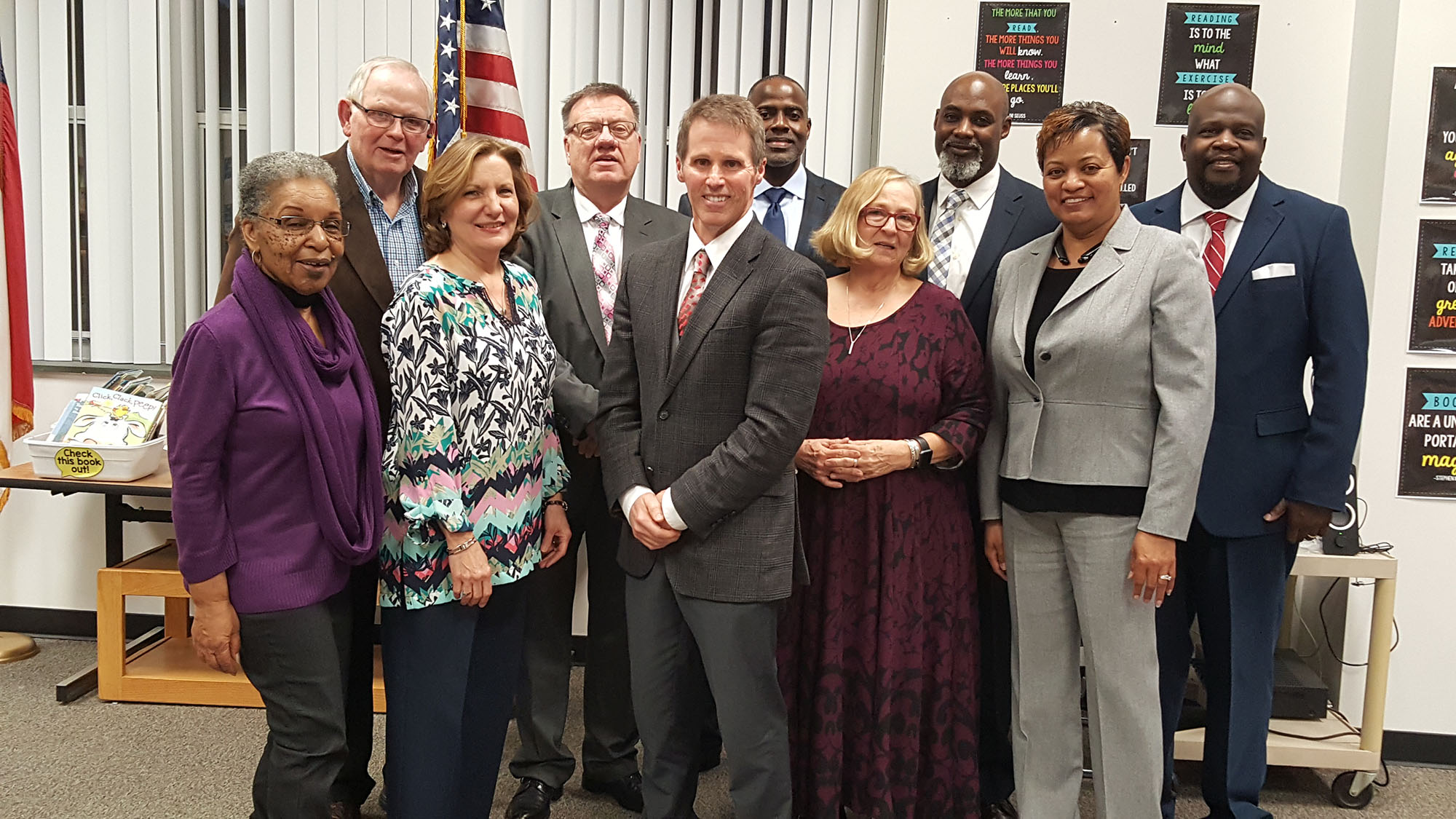 Community involvement can be defined as the connection between schools and members of the community such as individuals, businesses, as well as other formal and informal institutions (Henderson & Mapp, 2002; Sanders, 2003). According to Dr. Williams, District Superintendent, the establishment of community partnerships comes from an innovators mindset to find ways to give students all the wonderful things they desire as they grow and learn in the public school setting. The purpose of education is to develop learners and leaders who improve today and tomorrow for all. To develop our students, we must be forward-thinking and utilize all resources to empower them and inspire innovation.
The mission of Gates County Community Partnership is to inspire and increase community engagement by the citizens of Gates County for the educational and social development of its youth. Since its formation in October 2018, they have worked with Gates County Schools and the community, focusing activities that encourage others to do more. In the organization's first month of existence, it donated 125,000 sheets of copy paper to Gates County High School and assisted in securing additional funding to expand the Saunders Science Scholars program in Gates County Schools.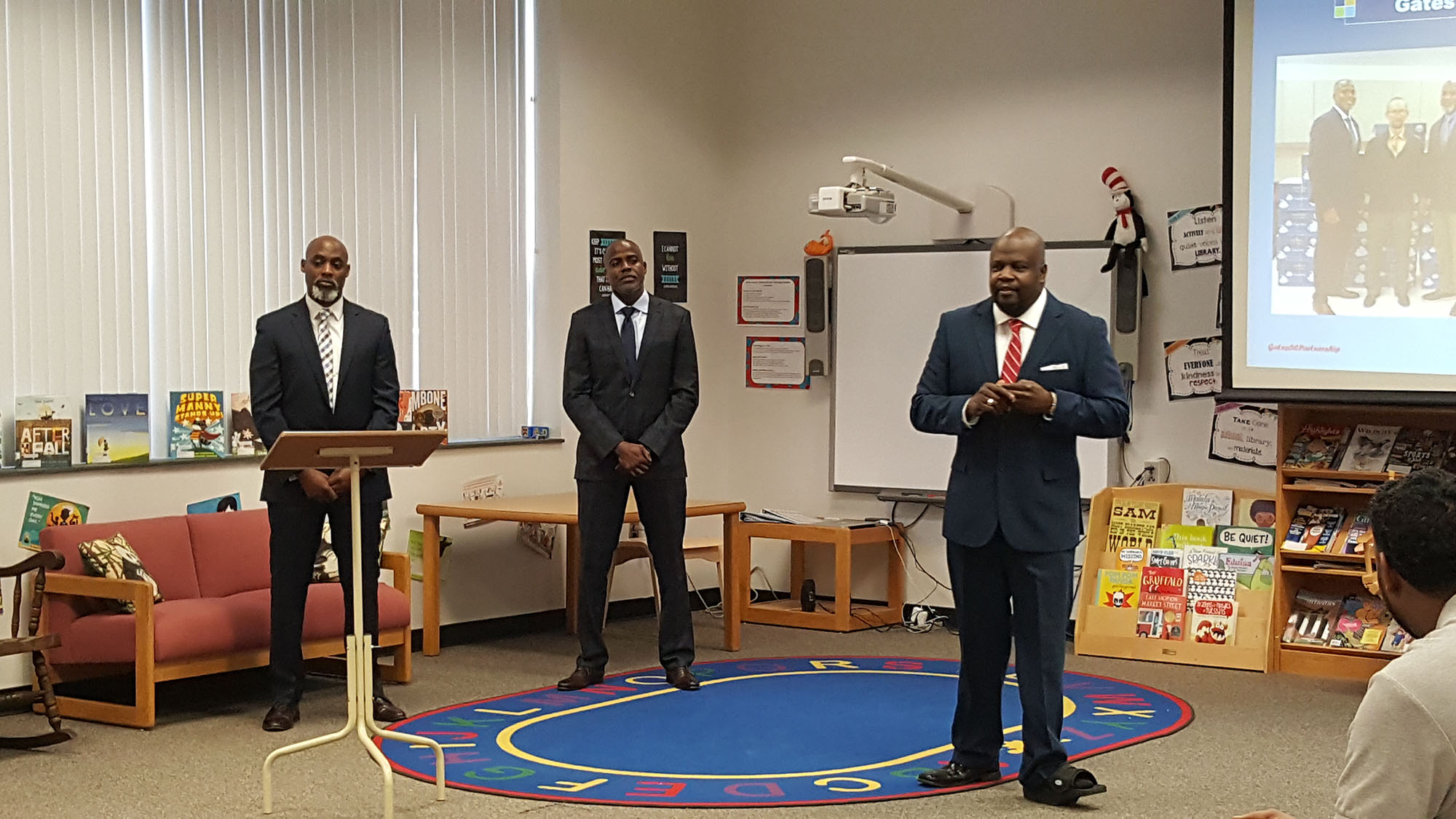 This is just the beginning as the partnership is motivated to push forward. "We are in this for the long haul. As a patriotic American, it is my responsibility to do what I can to encourage and give back, never forgetting my home. My colleagues in this organization feel the same way, which is why we came together, in an organized manner, to serve Gates County," said Gates County Community Partnership member Michael Gatling.
On Saturday, April 20, 2019, the group will sponsor the Gates County High School Alumni Charity Basketball Expo at 4:00 pm in Gates County High School's gymnasium. 100% of the proceeds from this event will be donated to Gates County High School. The cost is $20 to participate and $5 for general admission (8 and under are free). Advance purchase of either ticket is highly encouraged at https://gchsalumnibbgame.eventbrite.com.
Through their efforts, Mr. Saunders, Mr. Rountree, Mr. Jones and Mr. Gatling have laid the foundation for developing current and future partnerships that can be built in the best interest of children for Gates County.
Gates County Community Partnership accepts donations at paypal.me/gatescountycp or P.O. Box 64, Sunbury, NC 27979.