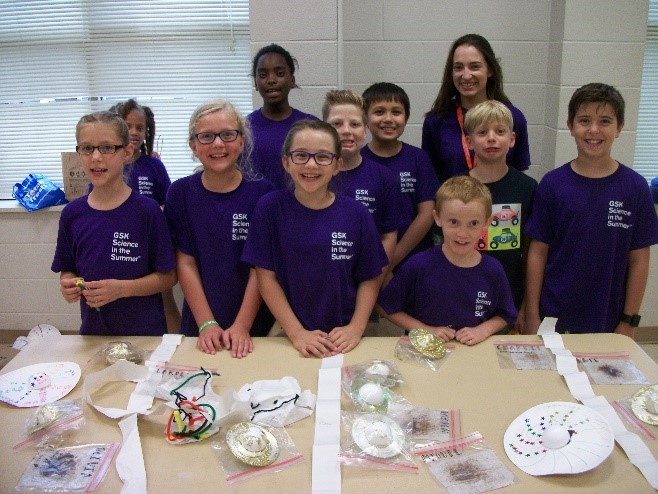 GlaxoSmithKline (GSK), one of the world's largest pharmaceutical companies with offices in Research Triangle Park, North Carolina, is expanding its "GSK Science in the Summer" to Gates County for 2020 and 2021 through a $1.345 million grant. Gates County will be the first location served by this program in the northeastern part of the state as it currently focuses on the contiguous counties of Alamance, Orange, Durham, Chatham, Harnett, Johnston, Wake, Franklin, Granville and Vance. "A goal of ours at Morehead Planetarium and Science Center was to influence the extension of the program to a rural area of North Carolina," stated Crystal Harden, Director of Programs and Strategic Initiatives at Morehead. "Gates County was the perfect choice due to the investment already made in the community through the Saunders Science Scholars and other activities. The response has been phenomenal!"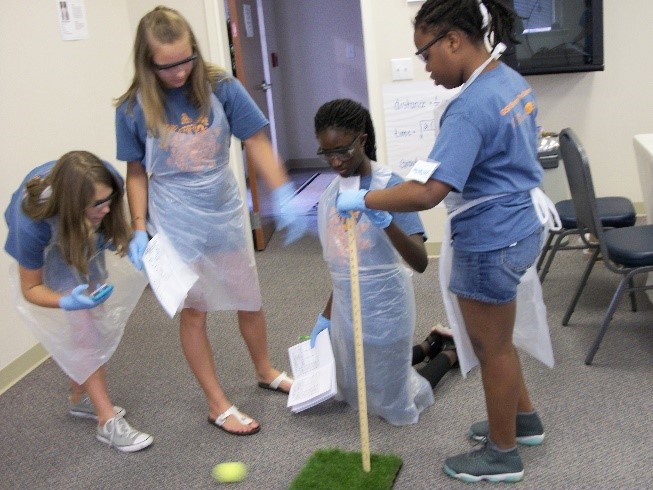 "GSK Science in the Summer", is a free science education program for students entering second through eighth grades. It is sponsored by GlaxoSmithKline and offered in partnership with The Franklin Institute and UNC's Morehead Planetarium and Science Center. The program takes place in science centers, community centers and libraries across the country. Goals are to increase engagement in science, math and reading, enhance K-12 science education and community engagement through "Science on Your Street", create a well-trained pool of teachers and assistants and extend support during the school year. "We are so grateful in Gates County to have a strong and amazing collaborative partnership with Morehead that touches the lives of our students and offers them educational and cultural experiences that will support their growth and development," stated Tammy Boone, Assistant Superintendent of Gates County Schools.
GlaxoSmithKline aspires to engage students early in STEM learning to foster the next generation of scientists and innovators. By offering opportunities to students, particularly those from underserved populations across the country not widely represented in the scientific community, they are able to reach populations who would not otherwise have access to high-quality STEM experiences.
"This is great for our community! As an organization, we support anything that we feel advances the fortunes of our youth," emphasized Benjamin C. Saunders, Jr, President of Gates County Community Partnership. "Education is key to progress and we are thankful for this opportunity from GSK and Morehead Planetarium and Science Center."