At Surf Your Name, we're passionate about helping small non-profit organizations who are making positive impacts in the community they serve. At Gates County Community Partnership, that's what they're all about. They needed a great website to showcase their events, community news, and engage everyone for the betterment of their home. We were touched by their compassion and commitment to bringing people together and loved learning about all the great things they do.
Gates County is an enclave of around 12,000 people in the northeastern part of North Carolina. The area is rural, which has led to a lack in the level of opportunity common in other locations: extracurricular activities, educational enrichment programs, and adequately funded schools, just to name a few.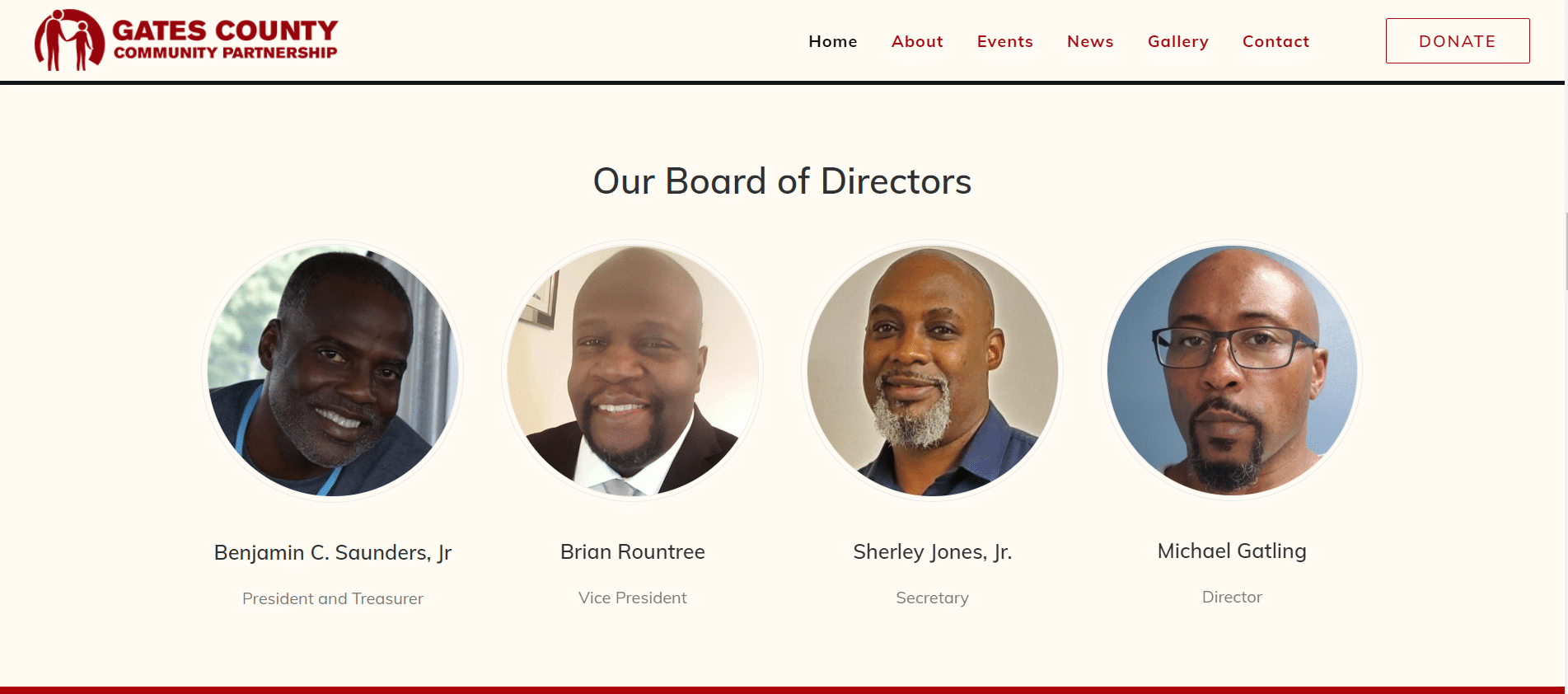 Gates County Community Partnership began in 2018 between friends who desired to give back to where they grew up. Their mission is to inspire and increase community engagement by the citizens of Gates County for the educational and social development of its youth. They believe that organized collaboration is paramount to improving circumstance. Some goals are to broaden horizons and provide hope to those in need.
They saw how dedicated we are in delivering beautiful and functional websites for our clients and knew we were the web design firm for them. We started with their unique colors, crimson "Indiana University" red and crème that unites the county. We built a custom image slider to showcase photos from their various community events.
One of the most important sections on the site is the Events page with integrated links that can automatically add it to an Apple or Google Calendar so visitors can easily save it has a reminder to attend. The custom Event pages have all the information a visitor needs about the event, including the date, time, and location. The location is even clickable for visitors to view it on Google Maps and get directions.
A key feature GCCP wanted was a donation button, so others can support the community and all the events they host. It's prominent on the website and easy to use for visitors. GCCP also has complete backend access to easily add, edit, and update content. That way, they can easily post more events and news stories about all the great things they're doing in the community.
Overall the site is clean, professional and represents Gates County Community Partnership exactly how they envisioned it. We particularly enjoyed this project because we came to understand the passion this organization has for their community. They want to see it thrive and we built them a website to help make that dream a reality.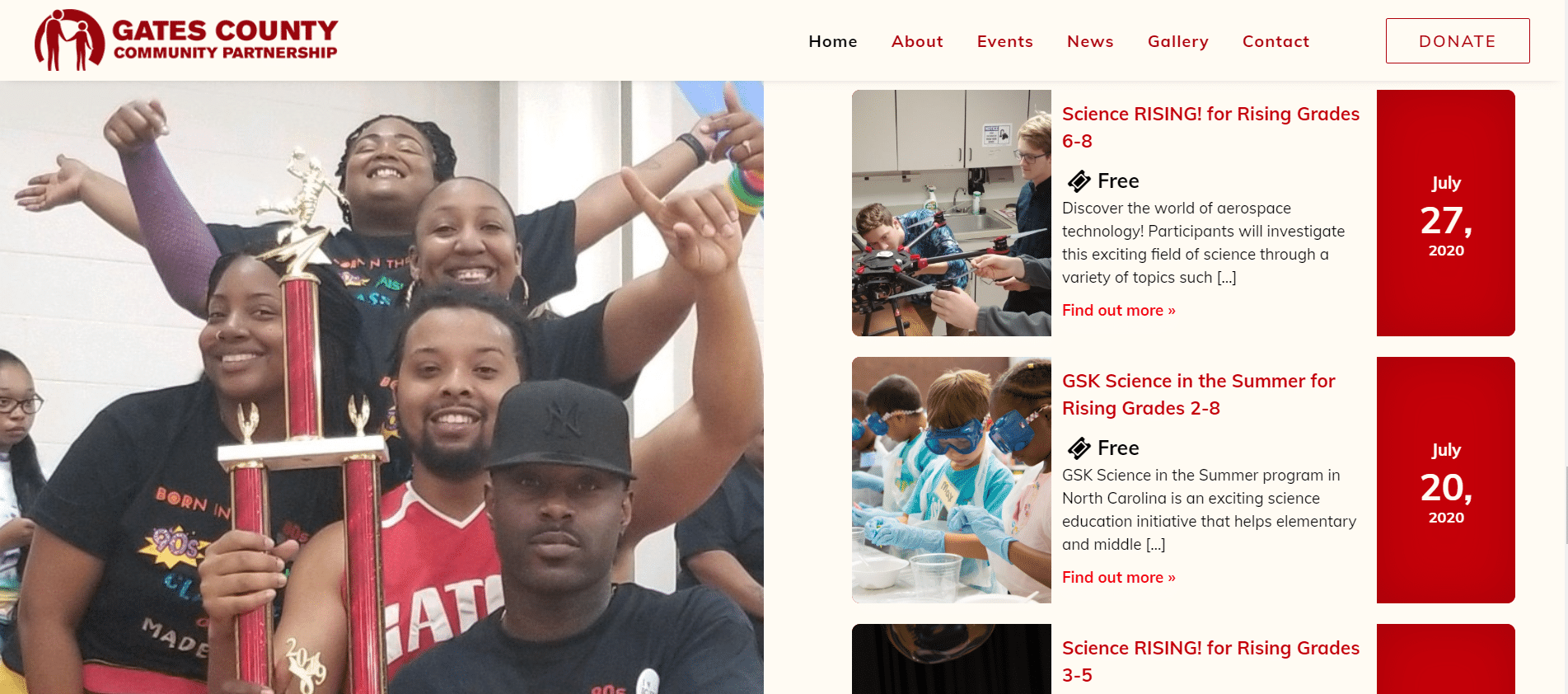 Are you looking for a great website for your organization or business? Contact us today! Let us bring your passion to life with a website that works for you. Whether you're a new business or organization or you've been around for decades, we're here to built you the results-driven site you need. Give us a call today at (515)493-2489!