Laptop Giveaway – The Access Initiative – Phase 1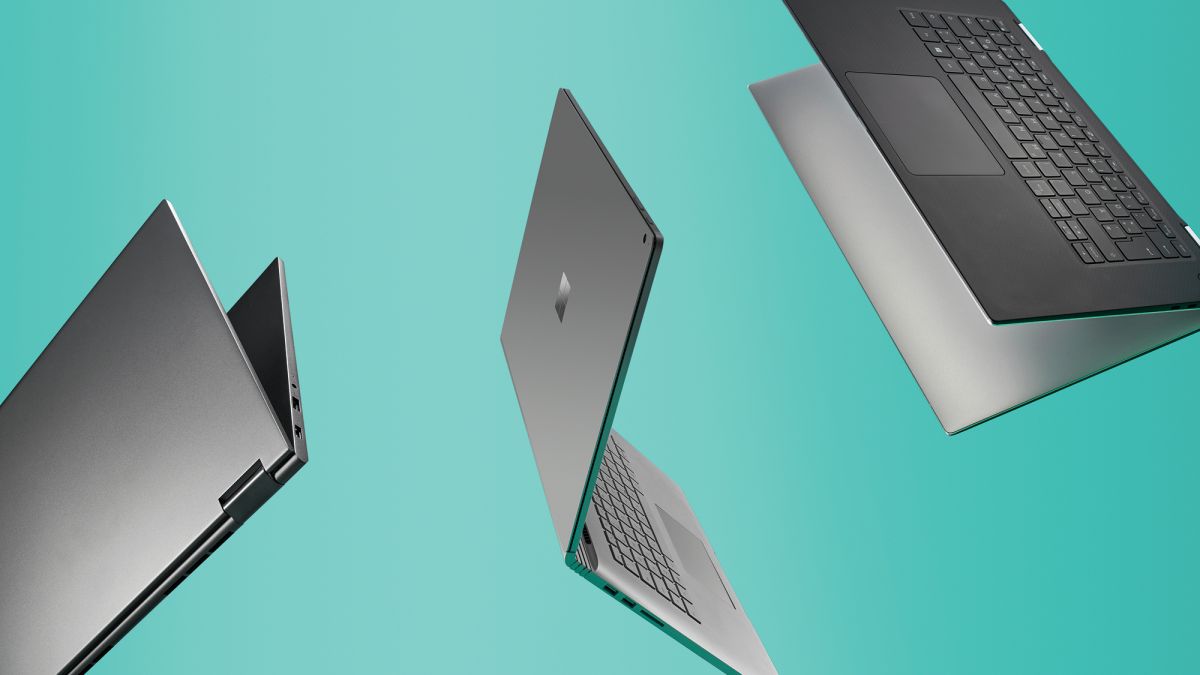 Announcement of Initiative: Gates County Community Partnership is a 501(c)3 public charity whose mission is to inspire and increase community engagement by the citizens of Gates County for the educational and social development of its youth. The purpose of "The Access Initiative" is to address the digital divide in the Gates County community. Phase 1 involves Chromebook (computer) donations to families in need with children in Gates County Schools.
Deadline: Applications must be returned by Friday, February 20, 2021. Incomplete or late applications will not be considered. Award recipients will be notified soon afterwards.
Please return applications to:
[email protected] or Gates County Community Partnership, P.O. Box 64, Sunbury, NC 27979
Eligibility Requirements:
Students must attend Gates County Schools (Central Middle School or Gates County High School)
Students must qualify for free or reduced lunch (supporting documentation may be required)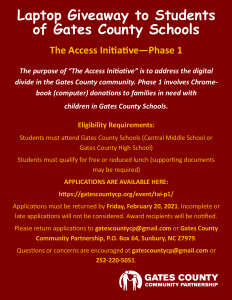 The Access Initiative-Phase 1-Application
Details
Date:

February 20