Sandra Jordan Branch, of Elizabeth City, North Carolina, was recently elected to serve on the Board of Directors of Gates County Community Partnership (GCCP). Sandra is a native of Gates County and has worked closely with GCCP in various capacities over the last year.
"I am honored to have the opportunity to serve as a member of the Board of Directors for the Gates County Partnership, and more honored to serve the youth and citizens of Gates County within this capacity. I am looking forward to promoting positive outcomes for our youth and the citizens of Gates County," stated Ms. Jordan Branch.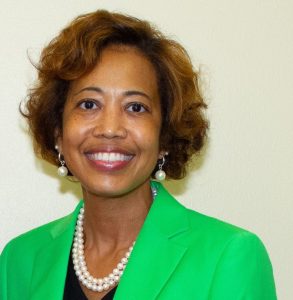 Sandra Jordan Branch is an experienced administrator and educator with over 25 years of experience in the field of health and human services and 15 years of experience as an adjunct college lecturer. She possesses a Bachelor of Science degree in Human Ecology (Child Life) and a Master of Arts degree in Education (Special Education), both from East Carolina University.
Sandra is the owner, CEO, and clinical director of the Jordan Management Group, LLC, a human service agency specializing in assistance for children. Services include case management, community-based rehabilitation services, behavioral health and disability consultation services for federal infant and toddler/head start programs, and professional consultation to public, federal, and private practice agencies.
"We are excited to have Sandra in the fold. I have known her practically her whole life and she fits in perfectly with our needs as an organization," emphasized Benjamin C. Saunders, Jr., President of Gates County Community Partnership. "Sandra has proven herself as a public servant in leadership capacities with other organizations. We are honored that she agreed to officially join us on this journey."
The mission of Gates County Community Partnership is to inspire and increase community engagement by the citizens of Gates County for the educational and social development of its youth.