Gates County Community Partnership (GCCP) presented its sixth GCCP NC Promise Plan Scholarship to Victor Rountree, a 2022 graduate of Gates County High School. The award covers one-year of tuition at Elizabeth City State University, the University of North Carolina at Pembroke, Fayetteville State University, or Western Carolina University. Victor will be attending Western Carolina University.
"As an organization founded to support the educational aspirations of Gates County's scholars, we are proud to present this award to Victor Rountree," stated Gates County Community Partnership director Sherley Jones, Jr.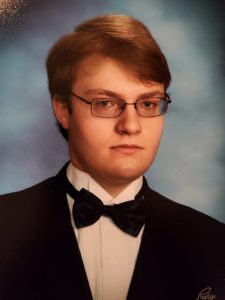 The North Carolina Promise Tuition Plan is an initiative of the State of North Carolina established to increase access to a quality university education through the University of North Carolina system. Students who qualify receive reduced rate tuition with the remainder supplemented by the state. Gates County Community Partnership chooses to support the beneficiaries of the program, as they offer high value educational experiences.
"Since we started in 2018, we have worked on the belief that education is a priority and the pathway to a better society," said Gates County Community Partnership director Benjamin C. Saunders, Jr. "This scholarship is important to us, the recipients, and our community. College is key!"
Scholarship recipient Victor Rountree summed it up best, "Education and self-improvement are best pursued with the intent of helping to make the world a better place."
Gates County Community Partnership is a 501(c)(3) tax exempt public charity whose mission is to inspire and increase community engagement by the citizens of Gates County for the educational and social development of its youth.