Gates County Index
GATESVILLE – Youth baseball and softball are officially back at the Gates County Community Center.
With the assistance of Gates County local government, Gates County Schools, Gates County Community Partnership as well as an outpouring of support from private donors within the community and neighboring areas, the idea of restarting a youth baseball and softball program has become a reality.
The Community Center is currently taking registrations for boys and girls ages 7 through 12 until April 1. The fee is $40 per player.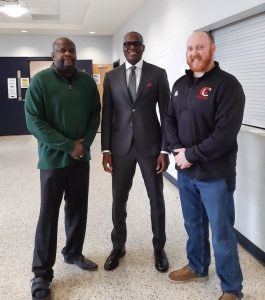 The league, which begins in May, will be chartered as part of Tarheel Leagues, Inc. All home games will be housed at the Community Center, with the possibility of a few additional games against neighboring counties. There will also be an All-Star opportunity that will take place around the 4th of July at a site to be determined later.
If you have a baseball or softball player and would like to sign them up, contact the Community Center at 252-357-0677 for more information on how to register.
The Community Center is also playing host to Albemarle Senior Games on March 29.